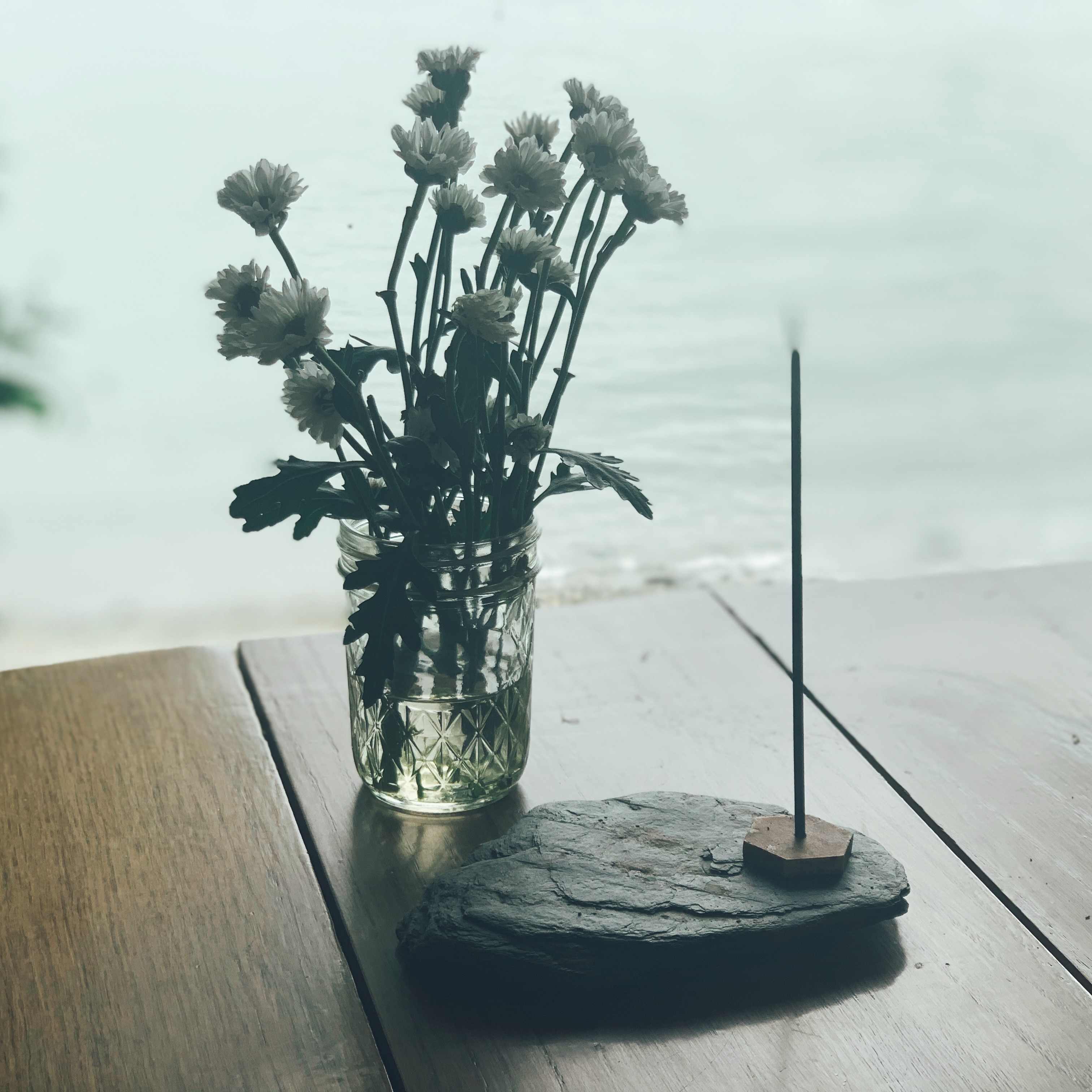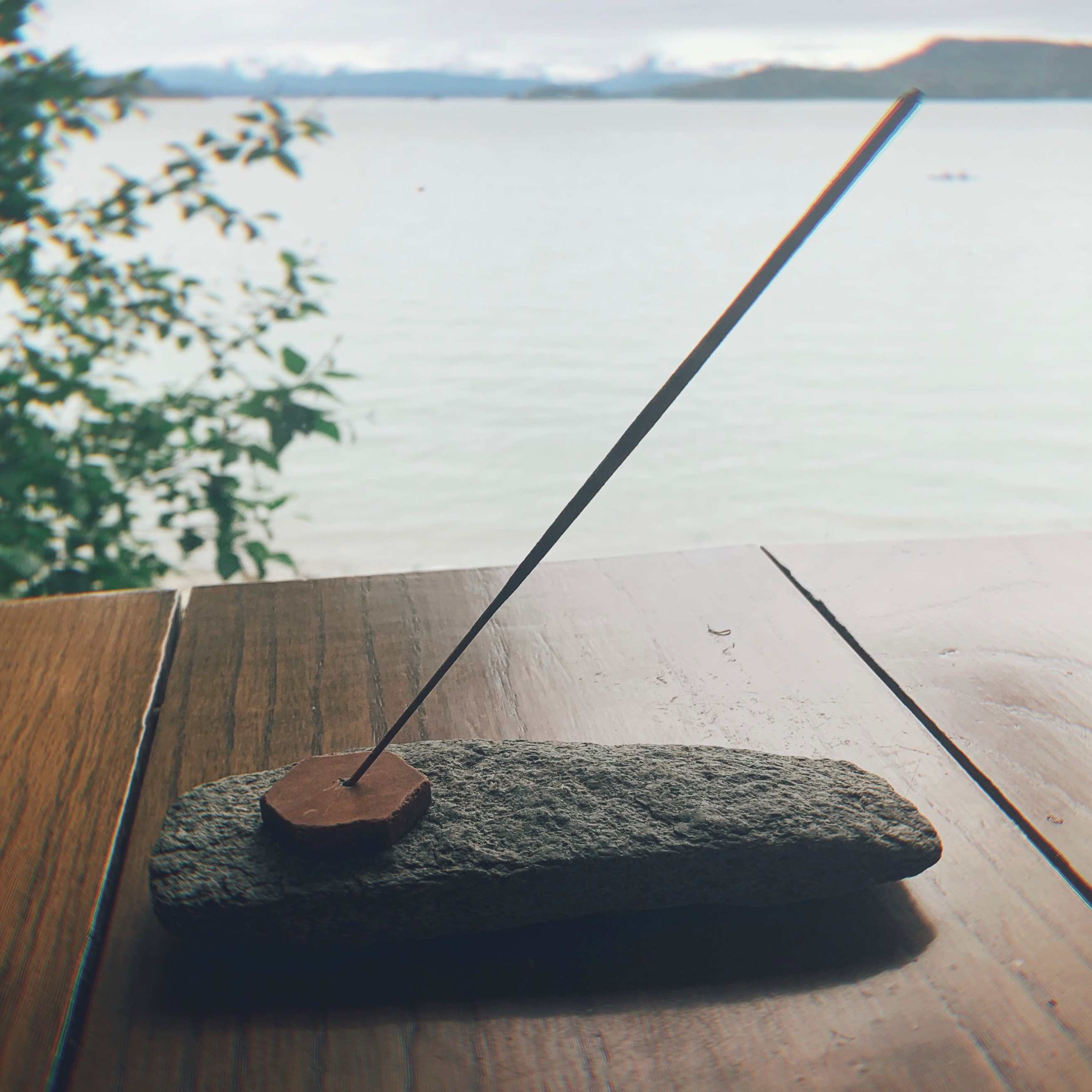 Treadwell Incense
Contact: Jaymie MacAulay & Solan Jensen
Address: 2630 FRITZ COVE RD Juneau, AK, 99801
Email Address: jaymiemacaulay@gmail.com
Phone: 907-306-0467
About Us
I am a local artist who creates incense holders from reclaimed tiles from the old Treadwell pool that collapsed in 1917, and local beach stones.

Each piece is unique, made of found and reclaimed objects. The product may not be "perfect," it is made of well-loved tiles that are more than 100 years old and battered by the sea, sand and rubble.

These are a perfect gift for anyone looking for a unique, functional piece of Juneau's history.