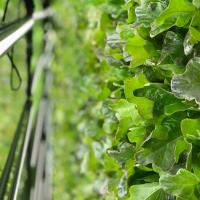 Nunatak Foods
Contact: Jackie Ebert and Pat Dryer
City: JUNEAU, AK, 99801
Email Address: nunatak.foods@gmail.com
Phone: 907-723-8186
About Us
Terramar Hydro farm is a state of the art aeroponic farm, located in Juneau Alaska. We grow a variety of fresh greens, with no pesticides, no herbicides, no'cides of any kind. We have year-round production.



Practices
We carefully control all the environmental parameters to ensure premium plants, with all the health-giving nutrients nature meant, but our standard agricultural system can no longer provide. Most greens lose a majority of their nutrients within a few days of being harvested, meaning that the vegetables that come in after a week or more in shipping are already severely lacking, not just in nutrients, but in flavor and appearance as well.

At Terramar Hydro Farm, we want you to get the most out of your purchase. Greens are often harvested hours prior to your purchase. In many cases, we leave the roots on, so the plant is still alive and growing when you take it home. If you put the roots in water, it will remain fresh and alive for considerably longer than cut produce. We value your business and your health.