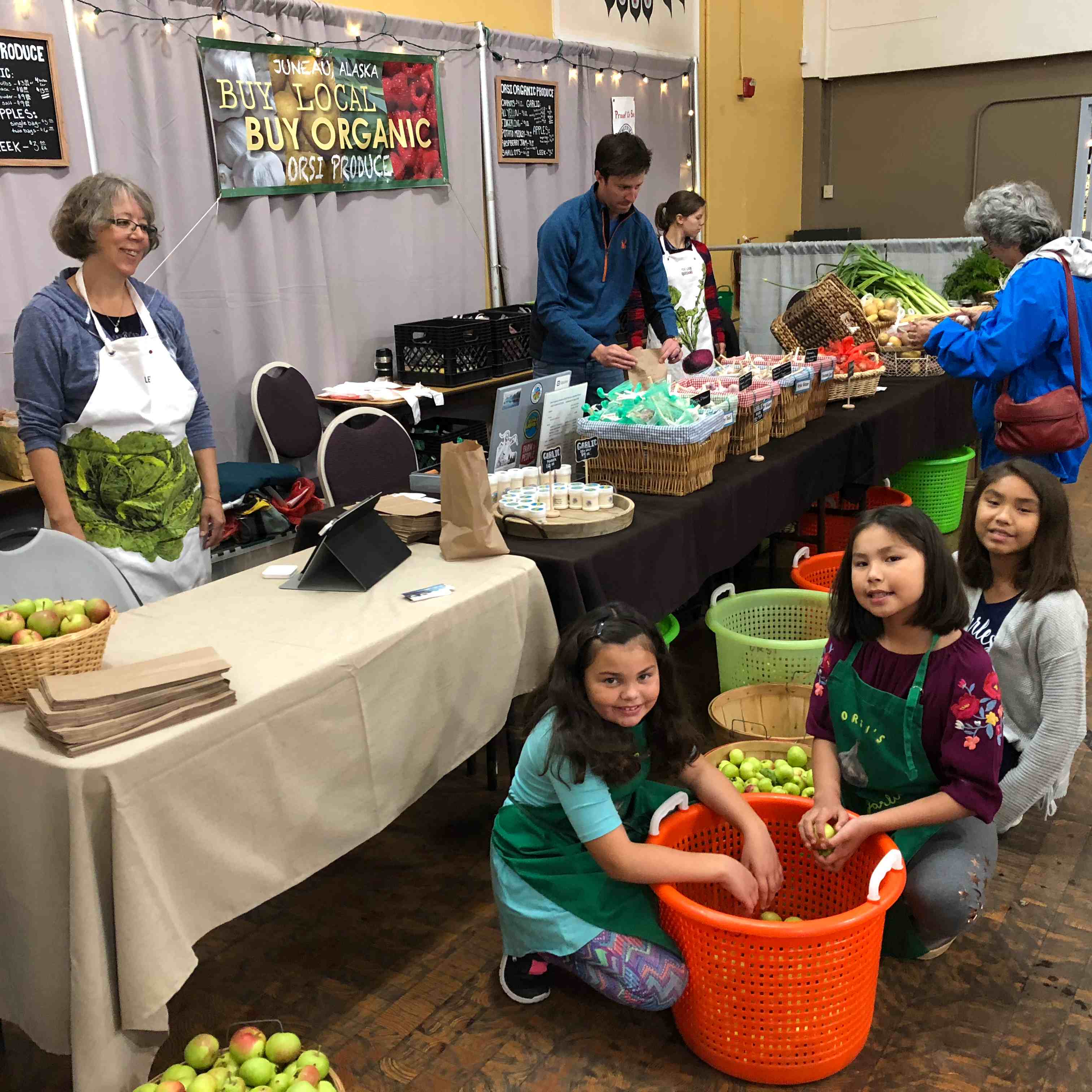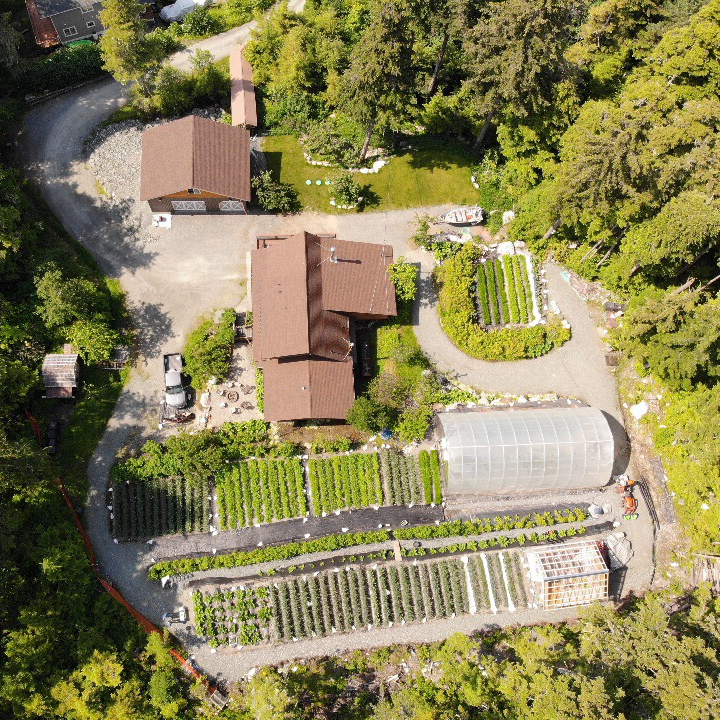 Orsi Organic Produce
Address: PO Box 210135 Auke Bay, AK, 99821
Email Address: orsiorganicproduce@gmail.com
Phone: 907-321-3105
About Us
Orsi Organic Produce is a small seasonal operation located north of Auke Bay, near Juneau, Alaska. The business was started in 2009, shortly after the Farmer's Markets began in Juneau. Our growing area covers about 5,000 sq feet and is comprised of vegetable plots, fruit trees, berry rows, and a high tunnel. http://www.orsiorganicproduce.com/Home.html

We grow garlic, potatoes, carrots, shallots, zucchini, cucumbers, kale, Swiss chard, tomatoes, apples, cherries, raspberries, & rhubarb.

Orsi Organic Produce is owned by Joe Orsi, a Master Gardener, who has experimented with crop cultivation in Southeast Alaska for over 30 years. Some of these cultivation techniques include: plastic solar mulch row covers, fleece crop blankets, low and high frame grow tunnels, seaweed mulches, green manure cover crops, crop rotations, fruit tree and vegetable grafting, drip irrigation, and foliar sprays.

Practices
Our produce is locally grown here in Juneau for select markets using sustainable organic practices and soil amendments. No chemical fertilisers, herbicides, or pesticides are used, and no genetically modified crops are grown.

We are registered as Certified Naturally Grown (CNG) farm, a vibrant grassroots network of farmers who rely on peer-review inspections and promote sustainable agriculture practices for producing naturally grown local food (https://certified.naturallygrown.org/producers/5995). Farmers who are enrolled in the CNG program post their farm practices online in order to be transparent to the public.

We also participate in the State of Alaska's "Alaska Grown" program.