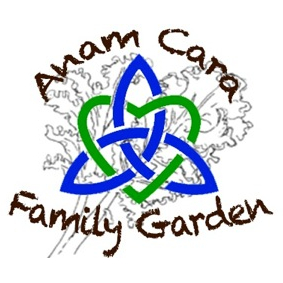 Anam Cara Family Garden
Contact: Lisa Sadleir-Hart and Thomas Hart
, ,
Email Address: gardenstandoncharlesstreet@gmail.com
About Us
We committed to turning our lawn to garden in 2009 after reading Animal, Vegetable, Miracle by Barbara Kingsolver. We love growing food and specialize in greens - heirloom lettuce, chard and kale - plus herbs. We relish our time in the garden and find joy connecting with the earth that feeds us. We hope you, too, will embrace the difference that buying local food means for the health of our region, community, our bodies and our planet.

Lisa also "puts up" a great deal of food and specializes in low sugar jams and jellies as well as pickles which is what she's making available on the Salt & Soil Marketplace. She exclusively uses Pomona pectin which allows for a sizeable reduction in the amount of sugar called for in recipes. She also likes to experiment with other sweeteners like honey, agave syrup, maple syrup and others.
Practices
We work in harmony with nature and use a sustainable approach to growing food. We are a big believer in compost and commit to composting all our organic food waste on site and feed it back into the soil each spring as we prepare our beds. We use organic, sustainable fertilizers and soil amendments plus use the least invasive approach to dealing with pests which for us is primarily slugs and aphids.