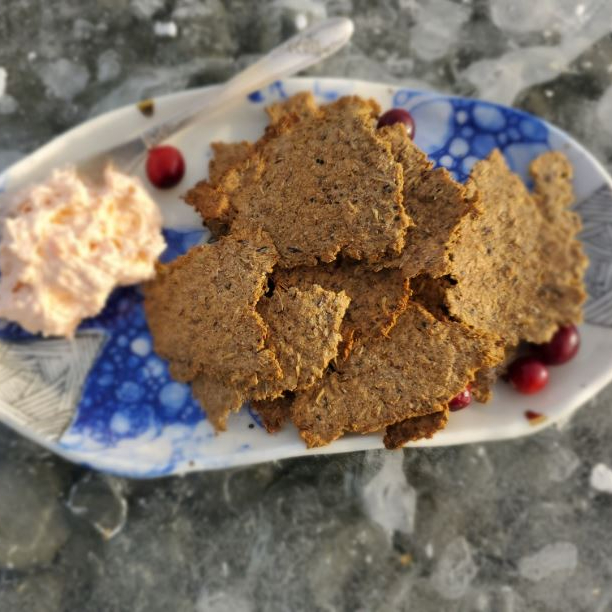 Gastineau Grains
Address: 152 Behrends Ave Juneau, AK, 99801
Email Address: gastineaugrains@gmail.com
Phone: 907-306-0172
About Us
Gastineau Grains is a home-based food business, started by Kate Higgins in late 2020.

I specialize in the use of spent grain, sourced from Amalga Distillery in downtown Juneau. Spent grain is the byproduct of the distilling/brewing process and is highly underutilized. Much of the spent grain produced in the lower 48 is sold to feedlots, which is not really an option here in Southeast Alaska. Locally, a lot of spent grain ends up with Juneau Composts. But using spent grain as animal feed, or in compost, is arguably not its best use, since it makes really tasty baked products for us human-folks. Research also indicates that spent grain is lower in sugar and higher in protein and fiber, due to the fermentation process, a plus for all of those keto/paleo fans in our lives.

I like to make hand-shaped crackers in unusual flavors; treats for your fur babies; and other baked goods that strike my fancy.

Practices
I am proud to be working to reduce the amount of waste associated with the brewing process while also producing value-added local food products into our shipping-dependent community.