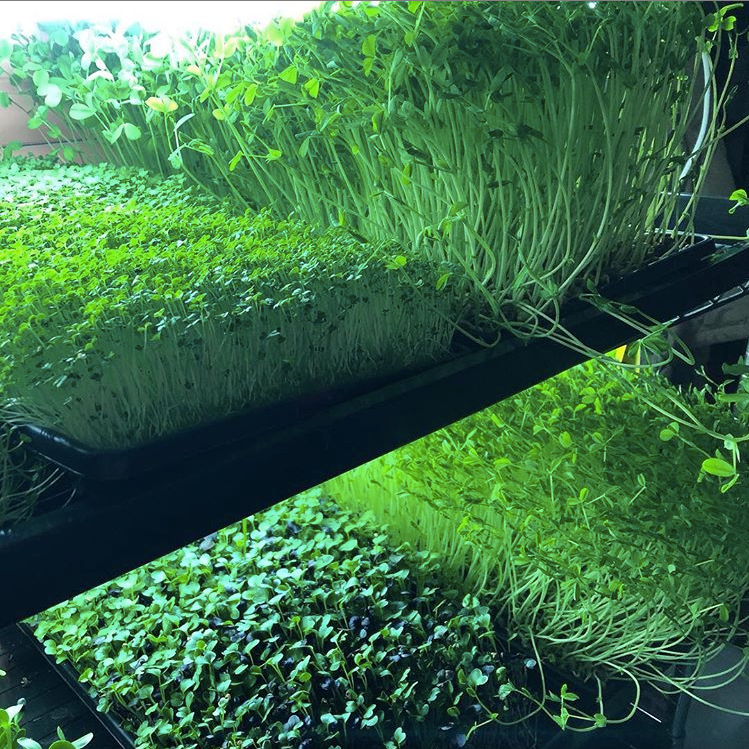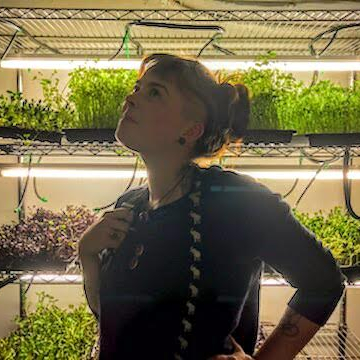 The Farm
Contact: Duras Ruggles
Address: 1775 Dimond Drive Juneau, ak, 99801
Email Address: duraslovesu@gmail.com
Phone: 415-272-6905
About Us
The Farm is a small business that relaunched at a new location this summer, utilizing a converted moving truck to grow microgreens (and more) year round! Located out the road, the indoor grow space is in the perfect location to birth ongoing food projects. The owner, Duras, believes deeply in the necessity of food for freedom. Duras has been immersed in the world of organic farming since 2013, diving deep and journeying wide until being claimed by Juneau last year.
As the business finds it roots, the microgreens project will be able to expand to the soil, utilize solar and rain catchment for increased sustainability and independence, and work with other growers to support everyones needs. Currently, the brand new indoor grow space is focusing on the most diverse and delicious microgreens options to add nutrition to Juneau's kitchens!
Practices
Organic only! Organic seeds, no pesticides, clean practices for clean, raw greens. Litmus test: would you let a baby in here??

The microgreens are grown under lights, from a potting mix that eventually gets turned into compost for the rest of the property.